About Us
Harrison & Harrison is a small, family-run business. When you place an order for blanks with us it will most likely have been manufactured by one of us!
The business was started by John Harrison in 1970 and is now being managed by his son Julian Harrison. It was first run as a cottage workshop, producing a range of basic jewellery sold at local markets and fairs and later to gift shops across the UK. The shapes for that first range were fashioned using one ancient press (today it is still in use and as good as ever), acquired at an engineering auction for £50.00. The shapes were hand‐finished to produce a collection of pendants, rings, bracelets and eardrops, which sold pretty well in their day.
At craft markets we soon encountered a number of copper enamellers and we had a 'wow' moment when we saw what creative uses our stamped metal shapes could be put to. At that time the small range of shapes available to enamellers was pretty boring and unimaginative, so in 1972 we decided to broaden our range and by the 1980s our copper shapes and jewellery businesses had diverged and Harrison & Harrison grew to become the main supplier of copper stampings to UK enamellers and jewellery makers that it is today.
The journey has not been easy. To meet modern expectations of quality we have invested continually in design, tooling and workshop equipment. Every shape requires a high precision bespoke tool and specialist engineering skills to ensure a good quality result and the range must be continually refreshed to keep our commercial customers ahead of the g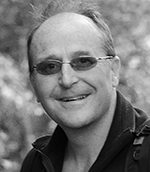 ame! It has been worthwhile though and we find great satisfaction in shipping our blanks to craftsmen and women all over the world.
We intend to keep improving our range of products for our many loyal customers. We hope you find our catalogue interesting and if you have ideas for any new shapes then let us know !
With best wishes from the team to all our customers.
Julian Harrison